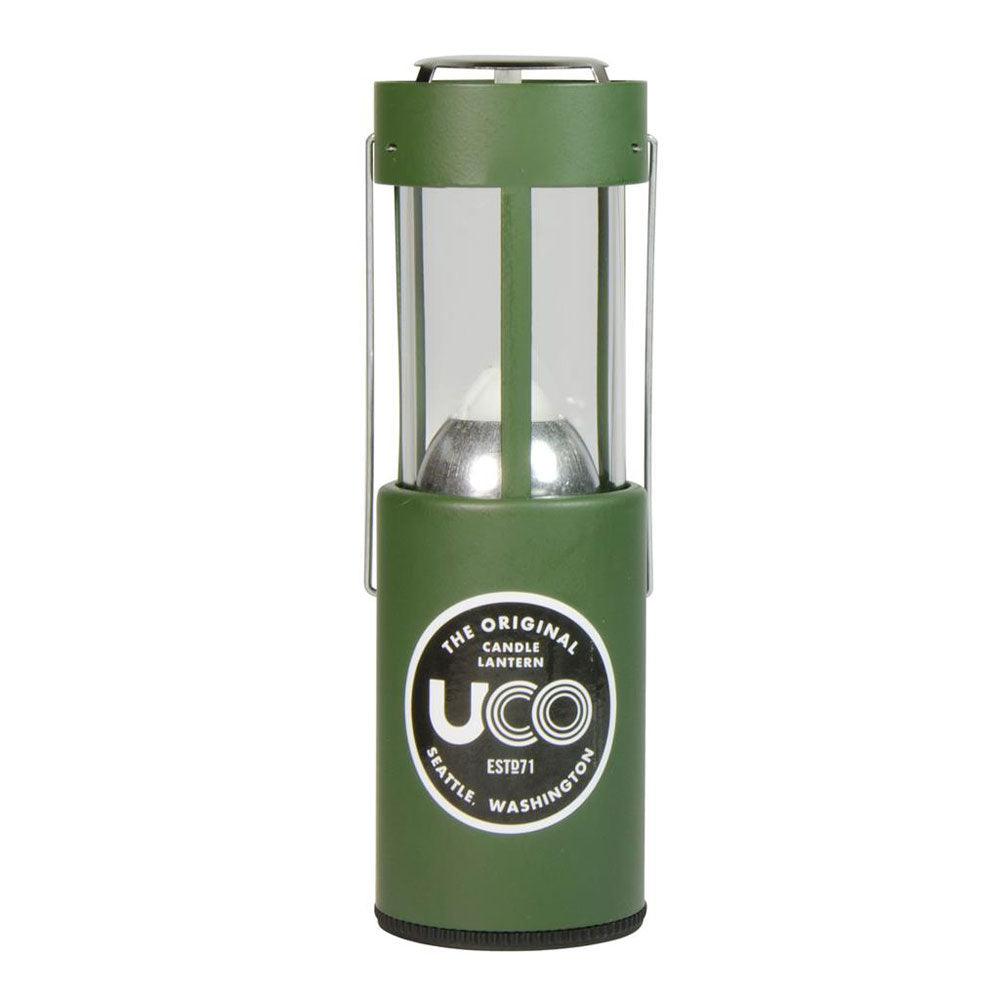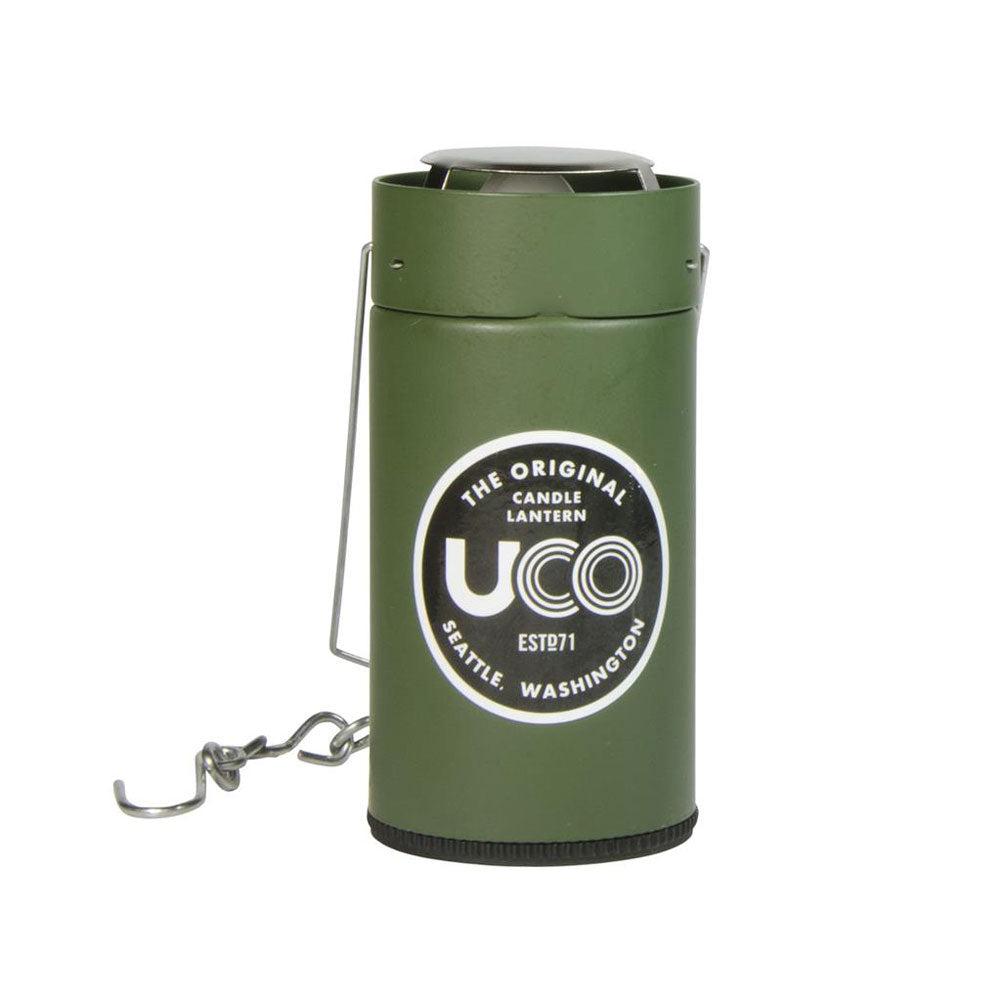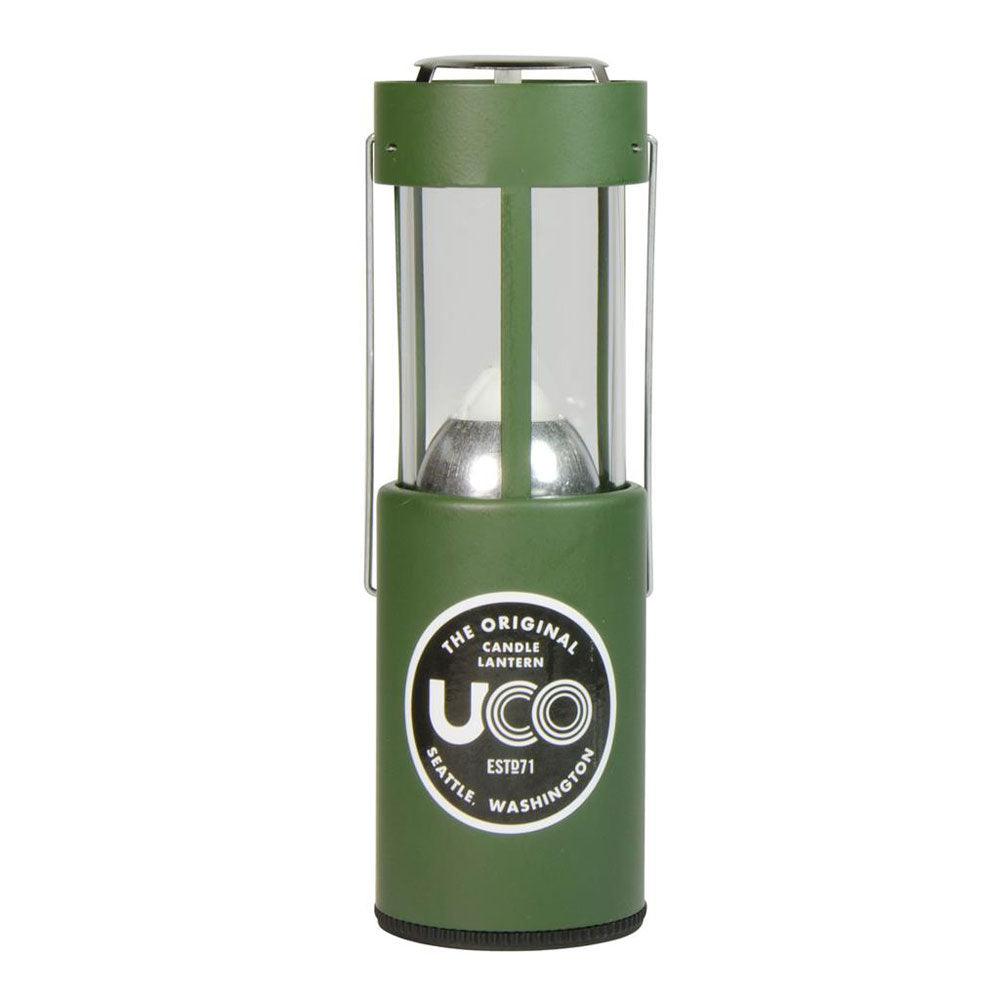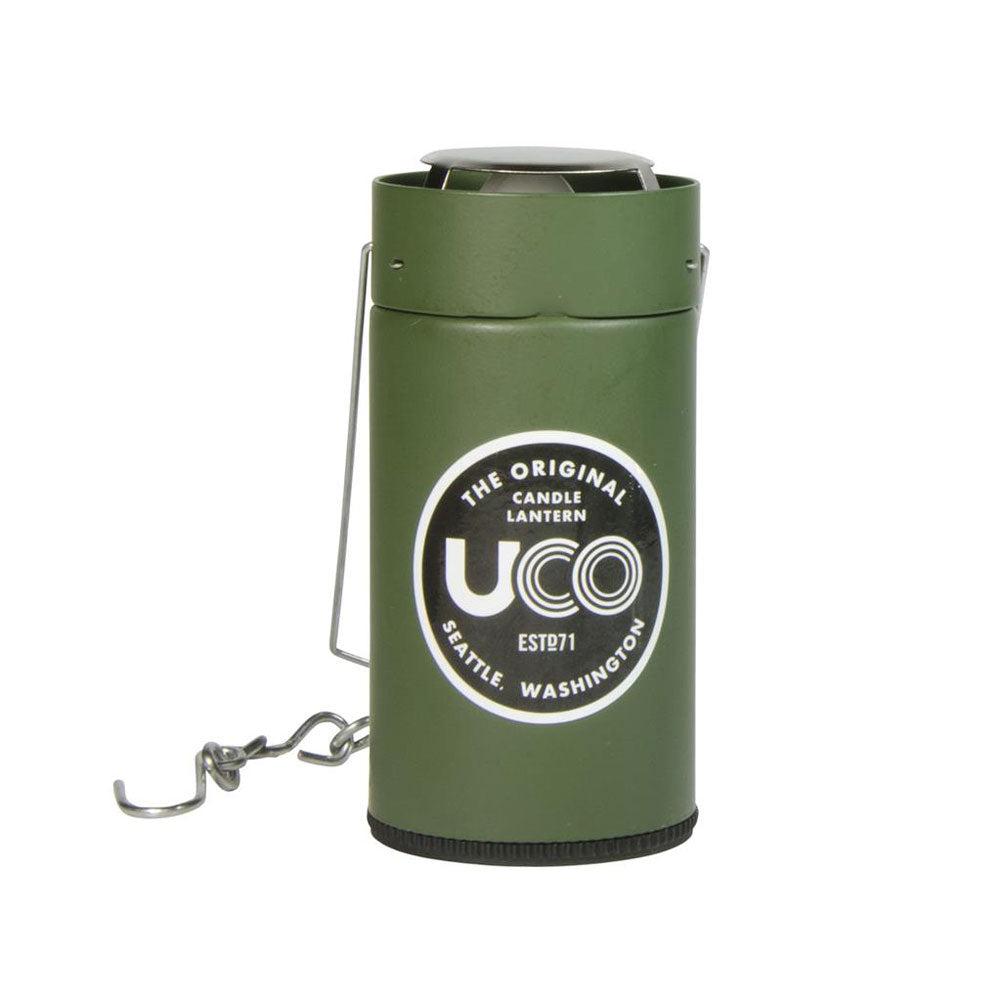 UCO Original Candle Lantern 
Compact and economical hanging lantern
Brand: UCO
Version: L-C-D-STD
Brightness: Up to 20 lumens
Lantern dimensions open: 50 x 170mm / 2 x 6.5"
Lantern dimensions closed: 50 x 110mm / 2 x 4.25"
Weight: 181g / 6.4oz
Colour: Green, Grey
Contents: Lantern with one 9 hour candle, instructions for use
Made in: China
UKRAINIAN APPEAL
Through no fault of their own, many Ukrainian men, women and children are suffering at the hands of the Russian military. Winters are desperately cold and many are without heating and electricity. Please follow the link below to see how you can join us in helping these unfortunate people.
DONATE NOW